Welcome to the Kyora flower blog!
WTF? (What's That Flower)
For all you'll need to know about the flowers of the week!
---
Aloe plants provide a surprisingly bright display come winter and you'll see them out now! Shooting up spires of most commonly reds, oranges and yellows, the Aloe plant is a hardy plant that can be easily mistaken as a boring succulent. They are indeed far from this!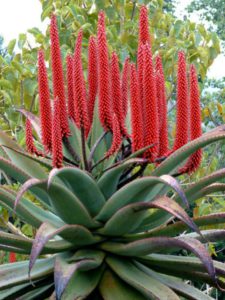 Aloes come in many shapes and sizes. Most commonly found in many gardens and pots across Sydney is the Aloe vera plant. More popular for its healing properties than its flower, it too will send up an interesting display of deep orange. A couple of varieties that produce a great floral display include the Aloe ferox and the Aloe arborescens. A versatile plant, Aloes can be used in cottage gardens, rockeries, coastal gardens as well as succulent/xeriscape gardens. The  Aloe tree (Aloe barberae) can be used as a stunning specimen plant. Growing into a tree like habit to a maximum height of as much as 18m!!!
---
Aloes prefer full sun and good drainage. They can grow right on the coast and require limited watering, as little as once a month.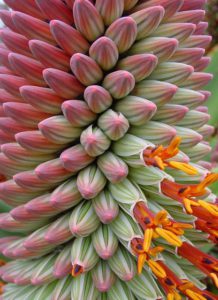 Look out for the stunning spires of the Aloe plants as you drive around this winter and look to include some in your garden where you can!
---
Written by Nick Mason