We love designing and planting Tropical gardens.
They always have an abundance of colour and lushness that brings feelings of summer and warmth. Below are Kyora's Top 5 plants to achieve a tropical garden paradise.
---
Frangipani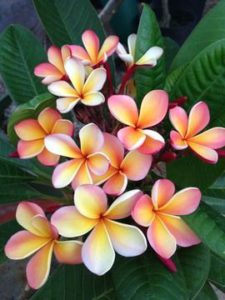 A favourite amongst most people, the Frangipani can create a tropical feel in your garden instantly. Frangipanis are loved by all, not only for their unmistakable appearance their incredible perfume.  The large green leaves appear in abundance and as the plant ages, its trunk will create a gnarled feature in your garden.
---
Palms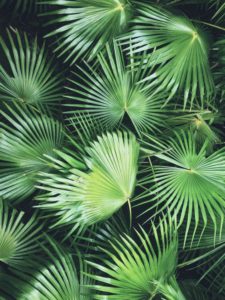 Fan palms, Rhapis palms, Kentia palms, Bungalow palms are just a few to mention that all grow well in Sydney and can bring you one step closer to a tropical garden paradise. Palms can be used for their large leaves like the fan palm, or can be used to create a canopy like the Kentia and Bagalow palms or even screening using the Rhapis palms.
---
Cordyline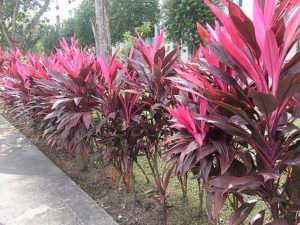 To add bold colour to a garden you can't go past Cordylines. Cordyline Rubra, Nigra and Kiwi pride are favourites and are used best in groups of plantings to really make the colours stand out. There are countless varieties of Cordyline all growing to different sizes and coming in a massive range of colours
---
Bromeliad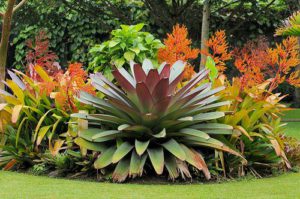 As a feature specimen, the Giant bromeliad is a personal favourite. Its unique size and shape can create a stunning tropical accent to any garden. Best planted in groups, there are literally hundreds of types of Bromeliads to choose from!
---
Ginger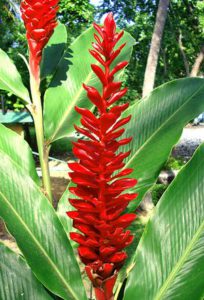 Ginger is a popular choice for its bold colours of foliage and flowers. Alpinia zerumbet, nutans, purpurata are just a few of the many varieties available and will add a touch of the tropics to any garden.
---
Written by Nick Mason.