Welcome to the Kyora flower blog!
WTF? (What's That Flower)
For all you'll need to know about the flowers of the week!
---
If you want the most amazing fragrance throughout your garden through July/August, Michelia alba is for you. A medium sized tree growing to a maximum 10 metres in height!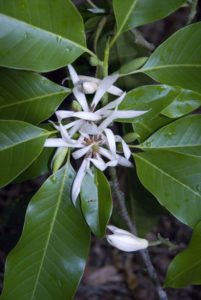 The White champaca has glossy lime green leaves and reasonably discreet, creamy white flowers. Michelia alba thrives in a subtropical climate meaning keeping the soil moist and well drained will ensure the success of this plant. Keep an eye out for these fragrant beauties, once you have seen one and noticed the fragrance, we bet you smell the next one you find before you see it!!
---
Written By Nick Mason