GREEN BUILDINGS OF THE WORLD
We all feel the same way when another high-ride gets approved. It's heartbreaking to see our landscape swallowed up by concrete. BUT it's not all bad news; some amazing architects have decided to do something about it & the Kyora team are SO on board!!
Check out these 3 amazing designs by Architects around the world.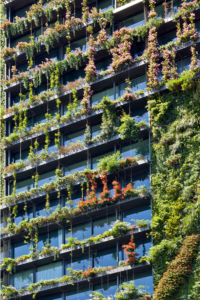 Central Park – Sydney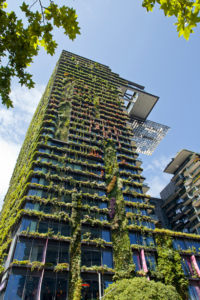 Designed by Patrick Blanc, One Central Park features 23 green walls – Comprised of 120,000 native Australian plants and spread over 1,200 square metres, the Central Park building vertical garden in Sydney, Australia was designed to be a beautiful addition to the city and park below. Via – TENSILE
---
Clearpoint Residences – Sri Lanka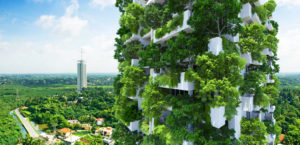 Clearpoint Residencies designed with a clear goal in mind: To provide its occupants the very best of sustainable living, whilst setting a benchmark for future high-rise developments. This includes ensuring a structure that survives the test of time and has minimum impact on the adjacent environs, while simultaneously providing a pleasant and secure environment for owners.Upon completion, it will be the country's first truly sustainable high-rise and the world's tallest vertical garden. Located just a few minutes from the heart of Colombia
---
Bosco Verticale (Vertical Forest) – Milan, Italy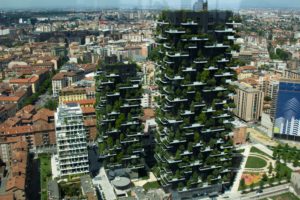 Named Bosco Verticale because each tower houses trees between three and six meters which help mitigate smog and produce oxygen. Also used to moderate temperatures in the building in the winter and summer. Officially opened in October 2014, Bosco Verticale (Vertical Forest) is a pair of award-winning residential towers in the Porta Nuova district of Milan, Italy designed by Boeri Studio (Stefano Boeri, Gianandrea Barreca and Giovanni La Varra).
---
Don't want to travel all the way to Milan or Columbia? Fair enough… While you're checking out Central Park in Sydney follow this link to see all of the Sydney green walls & green buildings we know of, that should keep you busy until next time!
ENJOY!