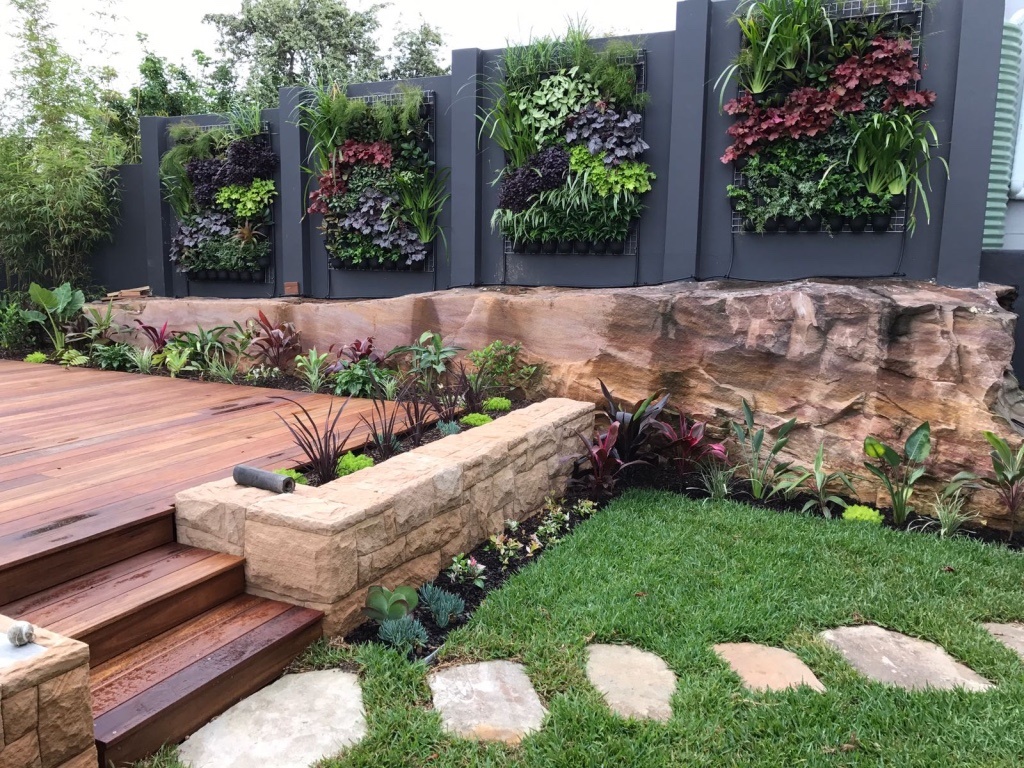 The final instalment of the Curl Curl job has arrived!!
---
On completion of works the end result is one both the client we are very happy with. Tin the rear garden the Greenwall's add that extra bit of lushness and interest to the garden. The plants selected in both the Greenwall's and the garden provide a range of foliage colours and shapes while not requiring a huge amount of maintenance. The wall colour really makes the foliage pop around the garden and really helps frame the Greenwall panels. The sandstone stepping stones tie in well with the newly clad wall and the existing rock shelf. Overall the design and construction of the garden is one we are proud of.
---
Finished (Rear garden)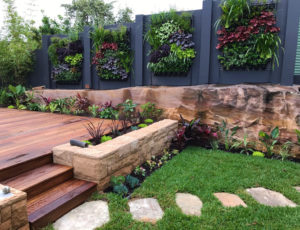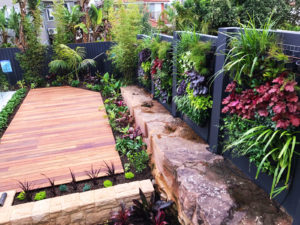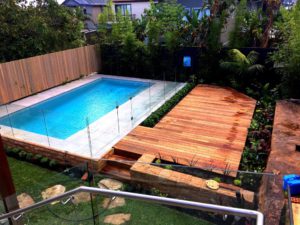 The front garden has also proven a success. The Corten steel planter boxes quickly transformed from a dark grey to the shade of orange you can see now with the help of a little watering to speed up the process. The plants chosen are all tough and ready to bare the brunt of the frontline coastal conditions while still looking healthy and lush. The property now has a clear entrance for visitors and a welcoming one at that. The street appeal of the property has totally transformed and is now a standout of the street.
We have really enjoyed the design and construction of this project and look forward sharing another one with you soon.
---
Finished (Front Garden)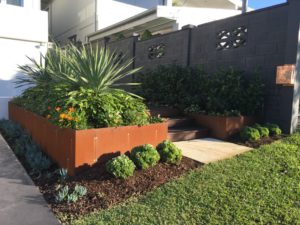 Find our progress blogs here :
---
Written by Nick Mason