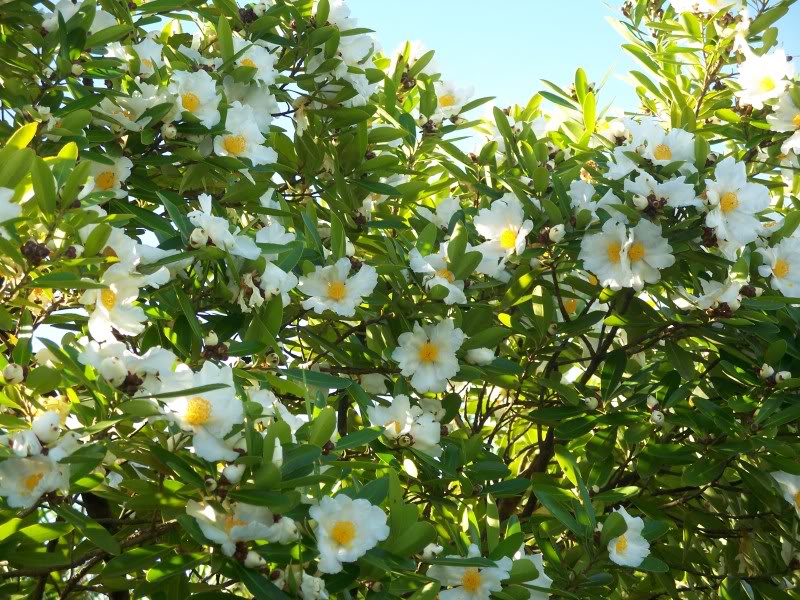 Welcome to the Kyora flower blog! For all you'll need to know about the flowers of the week!
What we do here is educate the public & our clients on the local flowers currently in bloom. Sharing with you the flowers that have even us questioning – What is that flower?!?
A small tree to approximately 5 metres high, the Fried Egg Tree, Gordonia axillaris, has a similar look to the more common Camellia. Also flowering at the same time as the Camellia, the Fried Egg Tree can be easily missed. It gets its name from the carpet of flowers it drops. Once they fall to the ground they appear as countless fried eggs all over the ground, sunny side up!
Possibly the perfect shade tree or large shrub for small gardens, the Gordonia bears unsurpassed white flowers that resemble Fried Eggs and glossy, dark green leaves that develop red tips in winter. Pretty cool if you ask us!
The Gordonia best suits formal and/or cottage gardens, usually as a single specimen. Look out for fried eggs under foot and you'll be sure to find a Gordonia.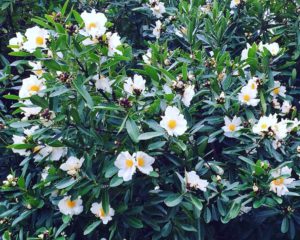 Written by Nick Mason